Where is the Best Pizza in Plainfield, NJ?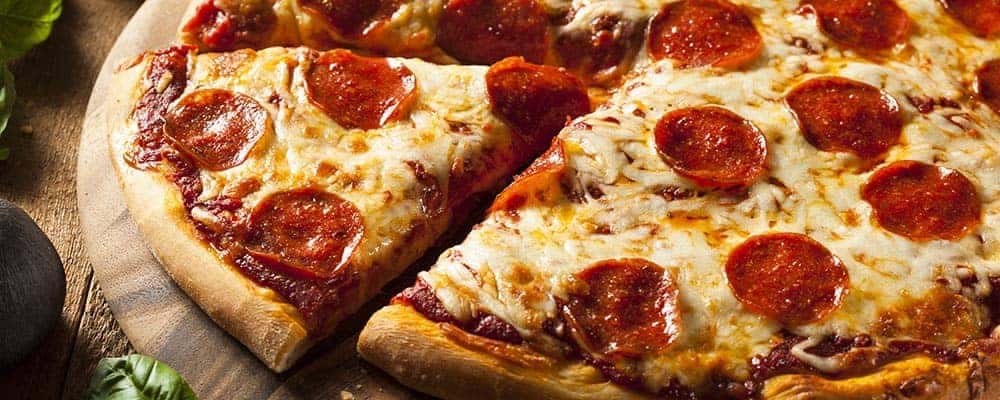 Pizza is a timeless favorite among Edison residents and, after a day at the beach, it can really hit the spot. When you're craving some tasty pie with all the fixin's, you'll need to check out these restaurants with the best pizza in Plainfield, NJ.
Ferraro's Pizza Plainfield, NJ
What makes Ferraro's Pizza so great is that there's more than just pizza. This family owned Italian restaurant has fine Italian dishes too, but if it's pizza you're craving, you cannot go wrong with the perfectly picked ingredients and an oversized pizza you'll love.
Location – 600 Park Avenue, Plainfield, NJ
Contact – 908.756.0886
Casanova Pizza Plainfield, NJ
Casanova Pizza has a great selection of pies for you to choose from, and this location is family friendly. Whether you want to bring the entire family or even stop by after the local Union soccer game, you'll get a tasty pizza at an affordable price in a friendly atmosphere.
Location – 103 East Front Street, Plainfield, NJ
Contact – 908-561-2319
Ciccio's Pizza South Plainfield, NJ
Even North Plainfield residents love this South Plainfield staple. Ciccio's Pizza not only has great pizza the whole family will enjoy, but they also specialize in calzones, seafood, and subs, ensuring everyone finds what they like on the menu.
Location – 134 Maple Avenue, South Plainfield, NJ
Contact – 908.753.4060
Rodolfo's Pizzeria Plainfield, NJ
Rodolfo's Pizzeria went from a chicken coop to a neighborhood staple. This family business has come a long way, and unique atmosphere and fine food make it a favorite for all those who enter.
Location – 124 Sampton Avenue, South Plainfield, NJ
Contact – 908.561.0878
Visit VIP Honda to Learn More
VIP Honda is committed to the community and we'll always share the best restaurants in North Plainfield and Edison, the best pumpkin patches near Edison, the best Chinese food near Union, or great summer outings in serene local parks. Visit VIP Honda today to find the best vehicle for your specific needs.