Can You Lease a Used Car?

---
It isn't a very common practice, but some dealerships do lease used vehicles. Most often, these vehicles are part of a certified pre-owned program. Currently, the only brands that explicitly don't offer used leases are Ford, Buick, Chevrolet, Cadillac, and GMC. To inquire about leasing a used model, contact VIP Honda, serving Union and the surrounding communities.
Used Car Leasing Facts
If you are looking for lower monthly payments and the freedom that comes with leasing, then a used car lease can be a smart choice. Here are some key points to keep in mind about used car leasing:
Which Used Cars Can Be Leased? – Usually, used car leases are only offered for certified pre-owned vehicles. They also aren't advertised very often, so it's a good idea to contact us to find out if it's a possibility.
Used vs. New Car Lease – Generally, a used car lease will cost less than new car monthly lease payments, but offer many of the same benefits. You'll still need to return the vehicle after the lease term is up, and you'll still need to meet mileage limits.
Can I Buy a Used Car After I Lease? – If a dealership offers used car leases, you will more than likely be able to purchase the car after the lease is up. That gives you a lower residual value than performing a lease buyout on a newer model.
Insurance for a Leased Used Car – Since insurance costs are, in part, dictated by the value of the car it's possible that you could pay less per month with a CPO lease.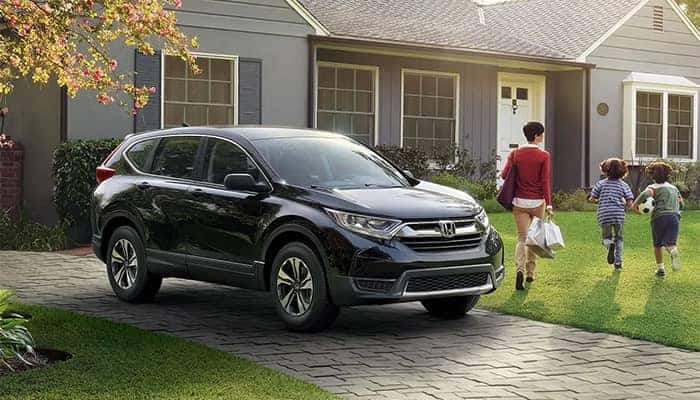 While maintenance costs are often higher on a certified pre-owned car, they usually include an extended warranty that covers a number of the important components.
Learn More About Leasing
To save money on a new vehicle lease, browse the Honda lease deals offered today at VIP Honda. If you have any questions about used car leases or leasing in general, feel free to contact us at 908-753-1500. You can even check out other helpful features like the difference between used and certified pre-owned vehicles, GAP insurance, and liability insurance.
More From VIP Honda
Honda SUVs are built with intention, and part of that is knowing you can be as safe as possible on South Plainfield roads. VIP Honda dives into the specific safety ratings of the 2022 Honda HR-V to give drivers a better idea of how Honda Safety ranks among peers. Top safety experts have rewarded the Honda HR-V…

Families around Union love the Honda Odyssey for its comfortable driving experience and the cabin full of innovative features. While you may know the new Honda Odyssey features efficient performance and spacious interior space, you may not know it also offers strong towing power. The 2022 Honda Odyssey towing capacity can reach up to…

The key to making your Union and South Plainfield trips the best rides possible is the 2022 Honda HR-V. The HR-V dimensions are well suited to make the most of your cargo space and relaxing passenger seating. All of the convenience features and amenities added to this model year will keep you more connected and…