2017 Honda CR-V vs. 2017.5 Nissan Rogue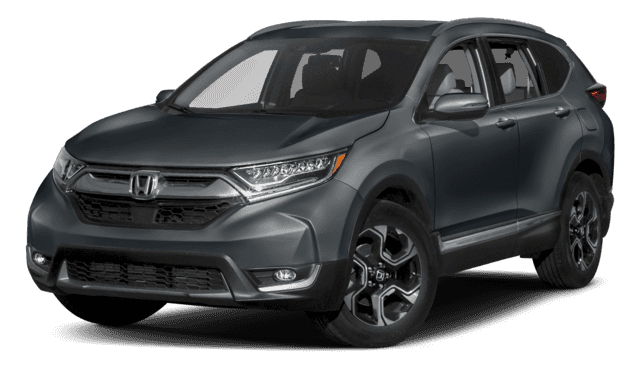 2017 Honda CR-V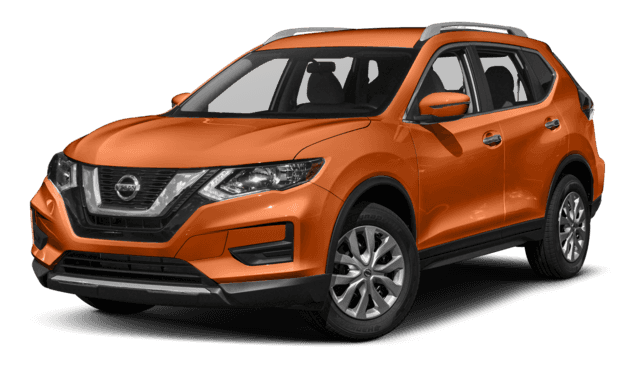 2017.5 Nissan Rogue
When you compare the 2017 Honda CR-V vs. the 2017.5 Nissan Rogue, you discover that the CR-V offers ample power, over 70 cubic feet of available cargo space, and impressive features like automatic climate control. Simply stated, it is the compact crossover that you would rather be driving around Edison. The Nissan Rogue is a tough competitor, but does it match up? After taking a look at this comparison, make plans to tour the extensive CR-V inventory at VIP Honda in North Plainfield.
Power
The 2017 Honda CR-V is powered by a 2.4L four-cylinder engine that produces 184 hp and 180 lb-ft of torque and can tow up to 1,500 pounds. You also have the option to upgrade to a turbocharged 1.5L four-cylinder that boosts power to 190 hp and 179 lb-ft of torque. The latest Rogue, however, is only available with a 2.5L four-cylinder that tops out at 170 hp and 175 lb-ft of torque and tows only 1,000 pounds.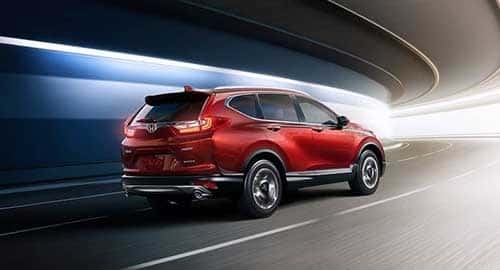 Efficiency
You could potentially save at the pump when you're filling up your CR-V in Union thanks to fuel-efficiency ratings as high as 26 mpg city and 32 mpg highway.* You may find yourself spending more on fuel overtime with the Rogue, because fuel efficiency is not rated higher than 26 mpg city and 33 mpg highway.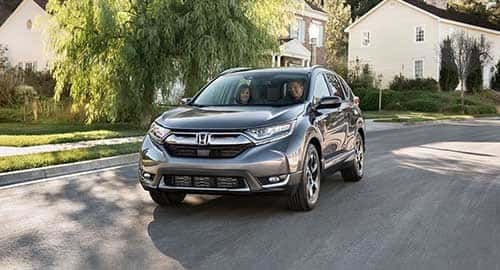 Cargo Space
When you need to load up every available inch of cargo space, the 2017 CR-V gives you 39.3 cubic feet of dedicated space and 75.8 cubic feet of overall space when you need it. Things are a little more more cramped in the Rogue with 32.0 cubic feet of dedicated space and 70.0 cubic feet overall.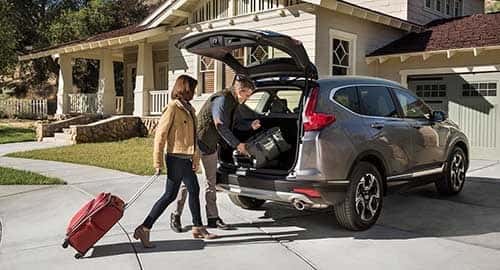 Features
The latest CR-V feels like a truly impressive and exciting crossover thanks to standard features like 17-inch alloy wheels, automatic climate controls, and cruise control. You can equip the Rogue with these same features, but you will have to pay extra for a higher trim level.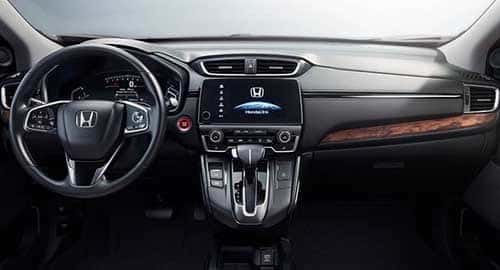 The 2017 Honda CR-V Remains a Leader
Interested in owning a CR-V? VIP Honda in North Plainfield has plenty of these crossovers in stock, and they're waiting for you on the lot. Consider both leasing and financing options before you buy, and if you do choose an auto loan, get pre-qualified before you visit us or fill out a credit application at any time. If you would like to ask questions or get more information, please contact us.