What Is Honda LaneWatch™?

---
When you get behind the wheel of a new Honda and are checking out its full suite of safety features, you may be wondering, "What is Honda LaneWatch™?" Honda LaneWatch™ is a unique safety feature designed to keep drivers aware of their passenger side as they make their way through Union and South Plainfield. But that's not all! Learn more about how Honda LaneWatch™ works and how it can make you a safer driver from the experts at VIP Honda.
How Does Honda LaneWatch™ Work?
So, how does Honda LaneWatch™ work? This enhancement is very similar to a blind spot monitoring system, as models will come with a camera installed below their right passenger-side mirrors so you can see the passenger side easily on your center console screen as you drive. You'll have a much clearer view of the side of your vehicle to allow for safer lane changes and turns.
How to Use Honda LaneWatch™
Using LaneWatch™ is simple, so nothing distracts you from the road ahead. Simply press your right turning signal to turn the system on, which will turn it on and display your blind zone. In addition, you can also press the button on the end of the turning signal control to shut the system off. If you want to change any of the settings, follow these steps:
Select Settings on the HOME screen.
Choose Camera.
Choose LaneWatch™.
Make your preferred changes.
Press BACK to exit.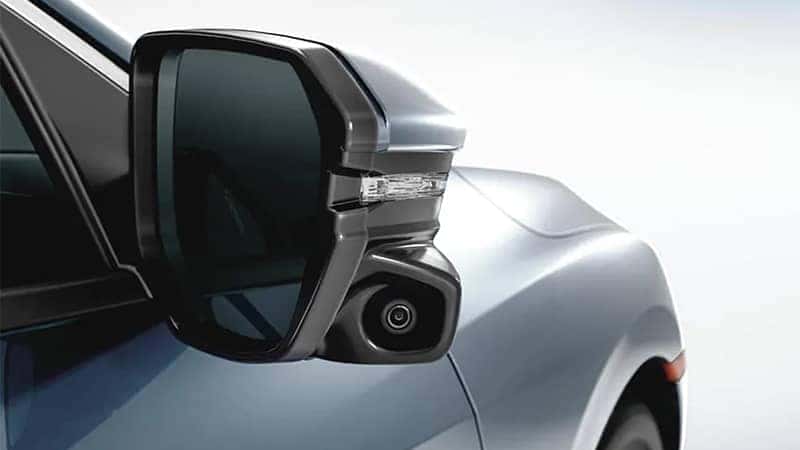 Which Vehicles Have Honda LaneWatch™?
If you're impressed with how Honda LaneWatch™ can give you more peace of mind on the road, you can find Honda LaneWatch™ in the following models:
Discover More Honda Features at VIP Honda
Now that you know more about how Honda LaneWatch™ works, you can explore more Honda features like HondaLink, Forward Collision Warning, and Lane Departure Warning. Don't forget to browse our inventory of new and pre-owned models for sale to find what suits you best. Contact us today to get the car-buying process started or to schedule a test drive near Kenilworth!
More From VIP Honda
As one of the first subcompact crossovers on the market, the Honda HR-V was always a trendsetter. Now the 2023 Honda HR-V has arrived with a slick redesign, perfect for turning heads around Union and saving money through improved aerodynamic efficiency. The 2023 Honda HR-V redesign once again puts the Honda HR-V ahead of…

Honda SUVs are built with intention, and part of that is knowing you can be as safe as possible on South Plainfield roads. VIP Honda dives into the specific safety ratings of the 2022 Honda HR-V to give drivers a better idea of how Honda Safety ranks among peers. Top safety experts have rewarded the Honda HR-V…

Families around Union love the Honda Odyssey for its comfortable driving experience and the cabin full of innovative features. While you may know the new Honda Odyssey features efficient performance and spacious interior space, you may not know it also offers strong towing power. The 2022 Honda Odyssey towing capacity can reach up to…