Best Parks in Edison, NJ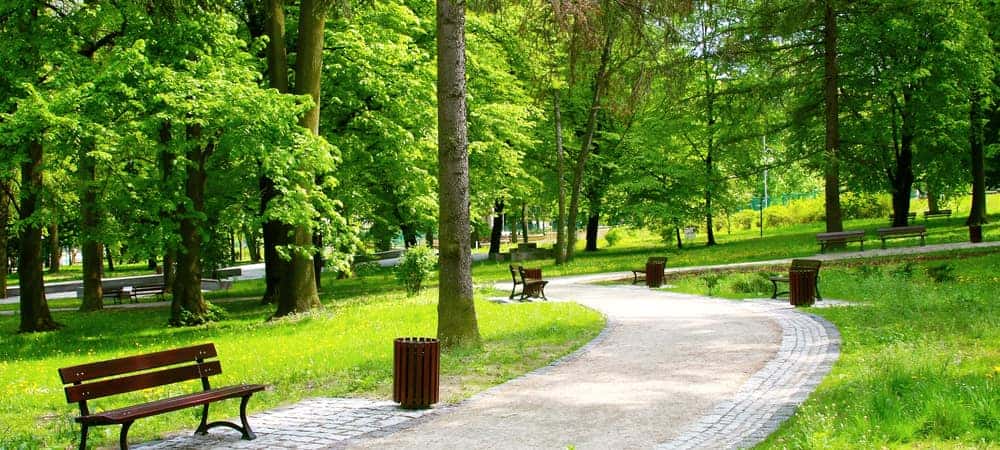 You might know the best pizza in Plainfield and the coffee in New Brunswick, but what about the great outdoors? There are tons of gorgeous parks in Edison, NJ that are just waiting to be discovered. Whether you want to play a little bocci ball with the family or enjoy a quiet morning of fishing, there are tons of options for the nature lover in the glorious garden state. Let's take a look at some of the local favorite stops!
Roosevelt Park
Roosevelt Park in Edison, NJ is a sprawling outdoor venue that covers 196 acres of land, which surrounds the lovely 8-acre Roosevelt Park Lake. Skating rinks, playgrounds, picnic groves, and sports fields aplenty cover the land of the oldest park in the entire Middlesex County Park System. Roosevelt Park also features a Veterans Memorial, as well as the Stephen J. Capestro Theater's "Plays in the Park" series.
Edison State Park
History buffs and nature lovers alike can come together at Edison State Park for a day of discovery. This 37-acre hidden gem marks the location where famed inventor Thomas Edison set up his lab – the birthplace of over 600 different inventions! Walk through the trails and enjoy the weather, or take a tour around the museum and memorial to get a better sense of how one man changed the world forever.
Papaianni Park
If you want to burn off some energy, there's no better place to get active in nature than Papaianni Park. The walking and jogging trails are perfect for a solo run in the morning, and you can even bring Fido along to this dog-friendly location. If you're bringing the family to Papaianni Park for a day under the sun, be sure to check out the playground and picnic grove for a memorable day together.
Find Out More About the Local Community
Want more of the NJ outdoors? You won't want to miss these NJ beaches! After you are done exploring the New Jersey outdoors, feel free to contact us for more local activities. We can even let you in on the best restaurants in North Plainfield or the best Chinese food near Union!
More From VIP Honda
Families around Union love the Honda Odyssey for its comfortable driving experience and the cabin full of innovative features. While you may know the new Honda Odyssey features efficient performance and spacious interior space, you may not know it also offers strong towing power. The 2022 Honda Odyssey towing capacity can reach up to…

The key to making your Union and South Plainfield trips the best rides possible is the 2022 Honda HR-V. The HR-V dimensions are well suited to make the most of your cargo space and relaxing passenger seating. All of the convenience features and amenities added to this model year will keep you more connected and…

Just because you drive a sedan doesn't mean that you can't drive in comfort, and the Honda Civic proves that tenfold. Check out the interior Honda Civic cargo space and other features with VIP Honda to see how you can make every trip through Union relaxing and enjoyable. Then, visit our dealership to get an…