Honda CR-V Maintenance Schedule

---
Your Honda CR-V was designed to outlast your ownership. It doesn't matter whether you plan on trading it in one day or will give it to your granddaughter on her 16th birthday. At VIP Honda, we want to do everything we can to help you take good care of your CR-V. That's why VIP Honda brings you this Honda CR-V maintenance schedule to help you make it last as long as possible. Find out more about the scheduled maintenance plan for your CR-V here, and then when you need to schedule maintenance contact our service center near North Plainfield.
What is the Honda CR-V Service Schedule?
The Honda CR-V service schedule, when followed precisely, should help keep your Honda CR-V running smoothly well beyond 120,000 miles on Union streets. VIP Honda recommends the following CR-V maintenance schedule:
At 7,500, 22,500, 37,500, 52,500, 67,500, 82,500 Miles
Change oil and filter
Check and replace fluids
Check tire pressure
Inspect the brakes
Lubricate throttle linkage
Inspect tire treads
Rotate tires
At 15,000, 45,000, 75,000, and 105,000 Miles
Inspect and adjust the clutch pedal
Lubricate chassis and all hinges
Check the A/C and heater
Rotate and balance the wheels
Inspect undercarriage
Inspect shocks and struts
Service transmission
Inspect the park brake
Re-torque driveshaft
Check lights interior lamps, and exterior lamps
Check steering systems, steering gearbox, and steering wheel
Replace oil drain plug
Replace oil gasket
Replace windshield wipers
Check the fuel systems for any issues
Check differential oil
Check brake linings and hoses
Replace the spark plugs as needed
Replace air conditioning filter
At 30,000, 60,000, 90,000, and 120,000 Miles
Check battery and clean terminals
Service transmission
Replace differential oil
Check transfer case oil
Inspect air elements
Check all exterior and interior lights
Inspect fuel tank cap gasket, fuel lines, and connections
Service the PCV valve
Lubricate propeller shaft
Lubricate the wheel bearings
Inspect propeller shaft flex coupling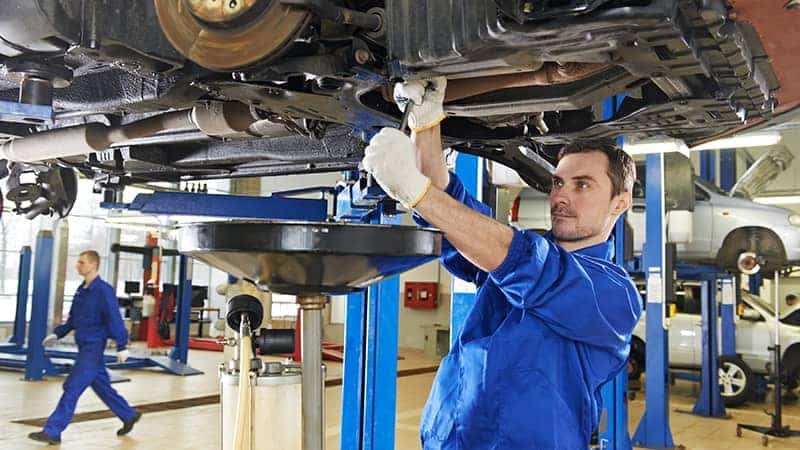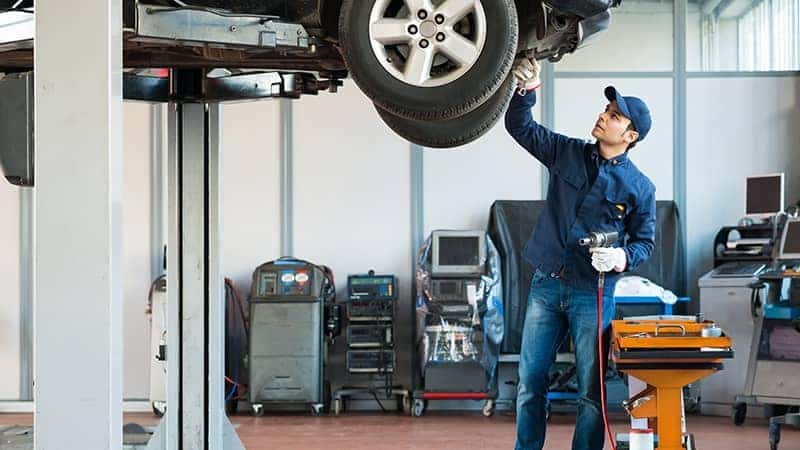 Your service needs may change depending on the weather and road conditions as you drive around South Plainfield and Kenilworth. Harsh conditions, like off-roading or severe weather, might mean your CR-V needs maintenance more often. You can schedule an appointment with the service department at VIP Honda online or over the phone. Visit us for more questions about your Honda CRV service schedule.
Bring your Honda CR-V to VIP Honda for Maintenance
VIP Honda in North Plainfield has state-of-the-art service facilities and experienced technicians to service your Honda CR-V. We use only genuine OEM parts to improve efficiency and longevity. Need to save money on your Honda maintenance schedule? Check out our Honda service specials and then give us a call. We're fast and affordable. You can even find more helpful service features such as the Honda Accord maintenance schedule, how to make your tires last longer, or how to jump start your car. When it's time to follow up on your Honda CRV maintenance schedule, you can rely on VIP Honda to get the job done right.
More From VIP Honda
Families around Union love the Honda Odyssey for its comfortable driving experience and the cabin full of innovative features. While you may know the new Honda Odyssey features efficient performance and spacious interior space, you may not know it also offers strong towing power. The 2022 Honda Odyssey towing capacity can reach up to…

The key to making your Union and South Plainfield trips the best rides possible is the 2022 Honda HR-V. The HR-V dimensions are well suited to make the most of your cargo space and relaxing passenger seating. All of the convenience features and amenities added to this model year will keep you more connected and…

Just because you drive a sedan doesn't mean that you can't drive in comfort, and the Honda Civic proves that tenfold. Check out the interior Honda Civic cargo space and other features with VIP Honda to see how you can make every trip through Union relaxing and enjoyable. Then, visit our dealership to get an…