What Do The Light On My Dashboard Mean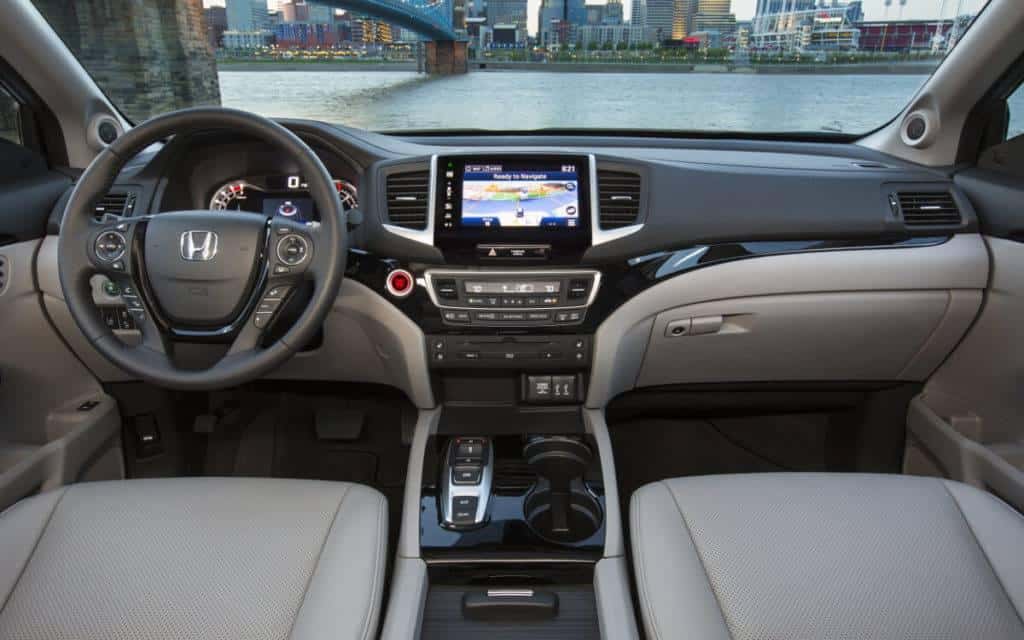 Not sure what to do when lights come up on your dashboard? What happens when that oil light turns on? Every light means something different, so knowing what to do when different ones come up can be challenging. Here at VIP Honda, we work hard to make sure that your Honda model is in proper working order, which is why it's important to know what check engine, battery charge, oil pressure warning, and tire pressure system lights mean. Stop by our service center so we can help you understand the Honda dashboard lights meaning!
Engine Lights and Their Meaning
A few of the Honda CR-V or Honda Civic indicator lights you'll see relating to your vehicle's engine will signal if you're having temperature changes, electrical issues, or if there's a certain part of your engine that's not functioning properly. These include:
Coolant Temp Warning –

When your coolant levels are off, your fan isn't working properly, or if the coolant is leaking, this light will come on.

Service Vehicle – This light most often comes on due to an electrical issue.
Reduced Power Warning – This light indicates that there is a part of the engine that is malfunctioning.
Cruise Control – When you use cruise control, this light will stay illuminated as long as the system is on.
Brake Warning Lights
Another indicator is the brake system light Honda Civic, Honda CR-V, and every other Honda comes with to help you monitor the quality of your brake performance and pressure. See below:
Brake System – When you see this light, it means there is something wrong with your brakes. Either the brake fluid is low or the antilock brake system could be malfunctioning.
Traction Control/ESP – This light means your vehicle's electronic stability system is being utilized.
Safe and Informative Lights
Lastly, your Honda will come with a plethora of safety and security indicators so you can feel protected at all times on the road. These include:
Security Alert – When your ignition switch is locked or someone forgets to fully close the door, you may see this light appear on your Honda vehicle dashboard.
Fog Lamp – This lets you know that you are currently using your brights.
Airbag Fault – Normally this light appears once the car is started to indicate there is a fault in the airbag system, and you'll need to bring your vehicle in for a repair.
Washer Fluid Reminder – This simply means your washer fluid is low and needs replacing.
Learn More Honda Dashboard Lights Meanings Today!
For more information on what your Honda dashboard lights look like or the Honda dashboard lights meaning, be sure to take the trip from Kenilworth to VIP Honda so we can help! Be sure to contact us with any questions you may have and to set up a service appointment. Rely on our service team for other tips like how to jump start your car and how to make your brakes last longer!
More from VIP Honda
Families around Union love the Honda Odyssey for its comfortable driving experience and the cabin full of innovative features. While you may know the new Honda Odyssey features efficient performance and spacious interior space, you may not know it also offers strong towing power. The 2022 Honda Odyssey towing capacity can reach up to…

The key to making your Union and South Plainfield trips the best rides possible is the 2022 Honda HR-V. The HR-V dimensions are well suited to make the most of your cargo space and relaxing passenger seating. All of the convenience features and amenities added to this model year will keep you more connected and…

Just because you drive a sedan doesn't mean that you can't drive in comfort, and the Honda Civic proves that tenfold. Check out the interior Honda Civic cargo space and other features with VIP Honda to see how you can make every trip through Union relaxing and enjoyable. Then, visit our dealership to get an…