Stay Safe This Winter With These Winter Driving Tips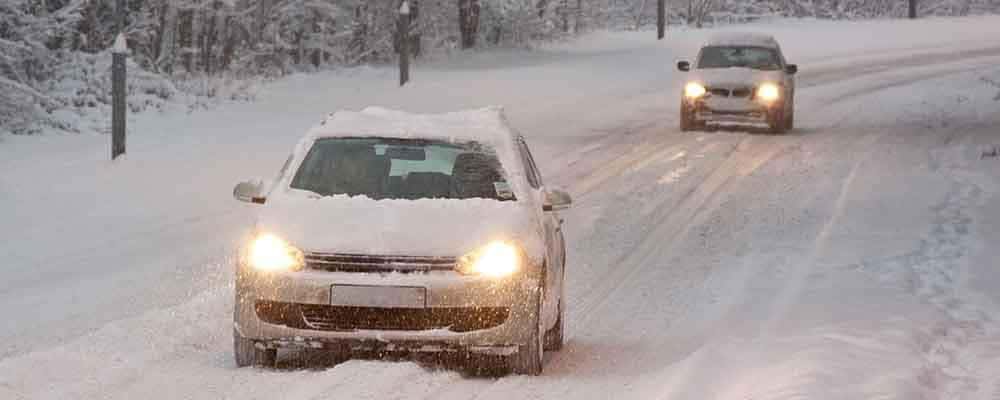 Winter driving in North Plainfield and throughout much of New Jersey can be difficult and dangerous, but if you prepare yourself and follow some simple rules, you can make it a safer and much less stressful experience. Find out how with these helpful winter driving tips from our certified North Plainfield Honda dealership.
1. Prepare Your Vehicle
Before the worst winter weather hits, it's important to schedule service with a trusted service center near Union in order to make sure your vehicle is "winterized." This process will include:
Replacing old batteries
Making sure there's plenty of tread on your tires
Replacing bad windshield wipers
Keeping your gas tank filled
Checking antifreeze levels
2. Prepare Yourself
In addition to making sure your vehicle's ready to withstand harsh North Plainfield winters, you'll also want to make sure that you've prepared yourself in case your vehicle breaks down and you end up stranded. Be sure to pack the following items in your "winter emergency kit":
Ice scraper/snow brush
Blankets
Hats, gloves, and scarfs
Jumper cables
Kitty litter or sand (for increased traction on ice)
3. Driving Tips
Now that you're ready to head out on the streets of Edison, here are some important tips for how to drive in snow, ice, and other inclement winter weather conditions:
Remove all snow, ice, and salt from windows, so you have maximum visibility.
Keep your headlights on, but turn off your high beams in snow.
Don't brake or accelerate when the vehicle skids on snow or ice, but remove your foot and steer in the direction of the skid.
Provide a larger buffer between your car and the one ahead of you by increasing following distance.
Make sure to always drive slowly in snow and ice!
Stay Safe This Winter With Help From VIP Honda
Whether you're in need of more winter driving tips or are looking to increase your stability on the road with an AWD-equipped Honda, the team at VIP Honda is here to help at 700 US-22 in North Plainfield, NJ. Our service department is open Monday through Saturday to help winterize your vehicle, so contact us today at (908) 753-1500 to schedule an appointment.